Easter celebration at Bass Lake will start on Saturday, April 15th, 2017 with Easter Egg Hunt. Easter Brunch Buffet will be held on Sunday, April 16th, 2017.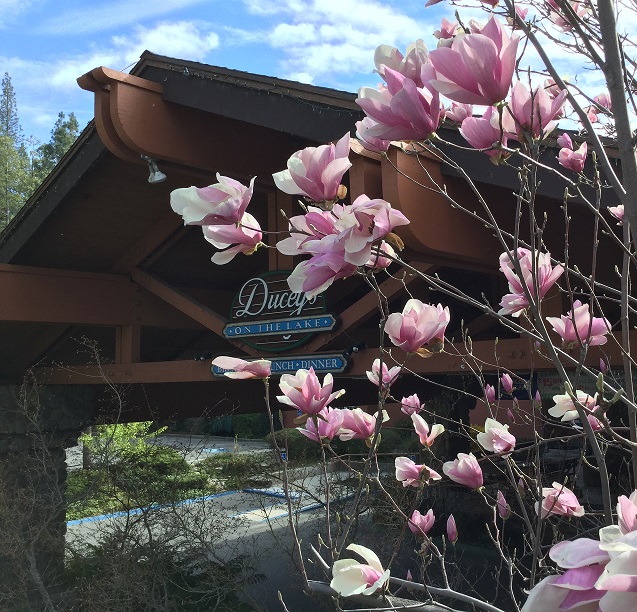 ---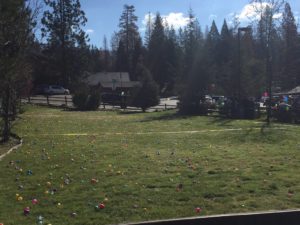 We would like to invite all hotel guests and local residents to join us on Saturday, April 15th for our 2nd annual Easter Egg Hunt at Bass Lake.
Amy Sanders, Event Coordinator brought the event back to the Village last year, after 5 years of hiatus. Last year's event brought crowds to Bass Lake, as a result, we hosted over 300 children, ages 0-12 and their families. We hope to see just as great attendance this year.
With a generous sponsorship and help from the Pines Village Bakery and Pizzeria, there will be over 3,500 eggs to be found by the little ones. For safety and enjoyment of all of our participants, the egg hunt will be scheduled, based on kids' age:
Children ages 4 and under will start promptly at 12:30pm
Children ages 5-7 will start at 1pm
The oldest group – ages 8-12 will get their turn at 1:30pm.
During the event, families will be able to participate in family activities (games and crafts). Easter Bunny will be present and available for pictures. The event will be emceed by Fig Production.
The admission to the event is free and so are pictures with Easter Bunny.
Please remember to bring your own camera and basket for eggs.
In order to provide the best experience for all guests, we ask that guest register for the event.
> REGISTER <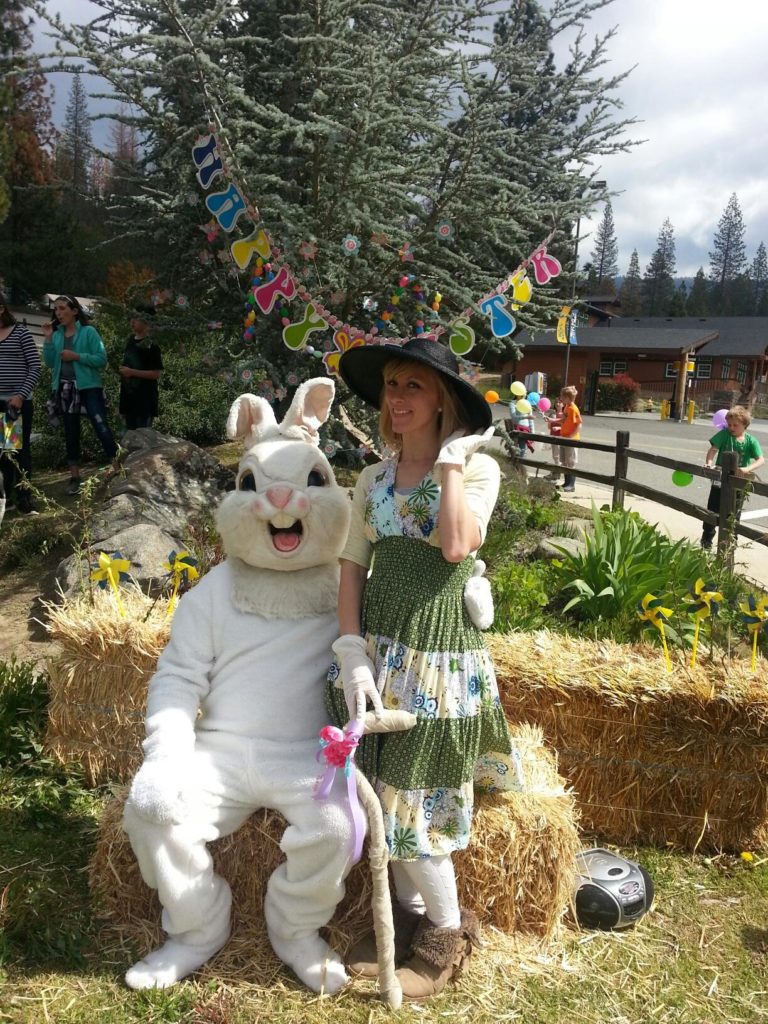 ---
On Easter Sunday, our Executive Chef Johnathan Frabotta will be offering Easter Champagne Brunch at Ducey's on the Lake. The special menu, released just a few weeks ago, will appeal to all tastes. It includes a selection of breakfast, salads, starters, sides, desserts and a carving station.
Breakfast options include scrambled eggs, bacon and sausage or apple cinnamon french toast pudding! Yummy!
Fresh fruit salad, pasta salad, crab and spinach dip with pita or antipasto platter are some of the starter choices.
Entrees and sides feature rice pilaf, mac and cheese, baked salmon with lemon butter, peel and eat shrimp with mussels, etc.
Dessert lovers will enjoy a selection of pies (apple, pecan, pumpkin), brownies, cookies and bread pudding.
Traditionally, our Carving Station will offer honey glazed ham, prime rib and roasted turkey.
To view the entire menu, click here
The cost for an adult guest is $36.95; seniors, ages 55+ will pay $27.95 and children ages 4-12 are $16.95. Price includes a glass of champagne for each adult guest (21+) and is subject to tax and gratuity.
Due to limited seating, we require advance reservations. To reserve your table, please call Diane at (559) 642-2585 x.444. To accommodate all guest, we will be offering seating times from 10am until 3pm.
"Most of all, our Easter Brunch guests compliment the variety of menu items. All of them also appreciate lake front setting and relaxing atmosphere", said Diane Brown, Event Assistant, when asked about feedback from the past guests. She added that reservations are already coming in steadily and she expects to be accepting bookings all the way up until the day of the event.
We hope to see you at the lake!