One of the most popular events on Bass Lake is returning this season!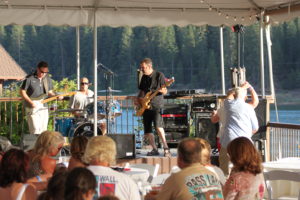 Jazz on the Lake Returns in 2017
Jazz on the Lake will take the stage on May 26, 2017. It will kick off the summer season and an exciting line-up of lakefront concerts. NightFlite will take the stage, and you'll enjoy an evening of music, food, and beautiful views of Bass Lake.
The doors open at 6:30 p.m. and the concert will start at 7 p.m. Tickets are available for pre-sale online. They are $7.5 per seat or $10 per seat at premium tables. Limited seating on the lawn will be available at $5/person. If the event doesn't sell out before the day of the event, tickets will also be available at the door, starting at $10 per person.
A full menu and bar will be available for purchase during the event, including appetizers, sandwiches, salads, and a prime rib dinner.
Never had the chance to enjoy one of Bass Lake's famous Jazz on the Lake events? Make this is your year! Order your ticket before they run out, and secure your spot at this evening of fun, relaxation, great food, and awesome music!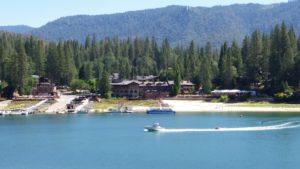 The Perfect Complement to a Weekend Getaway
Make this event the highlight of a weekend trip to Bass Lake by booking a room at The Pines Resort. You'll have all day before the concert and the rest of the weekend to enjoy some summer fun at the lake. Try out some local hiking trails. Rent a boat and enjoy some watersports on the lake. Or, make it a weekend of relaxation with a visit to the Pines Spa.
No matter what you choose to do with the rest of your weekend, Jazz on the Lake will be the perfect complement to any itinerary!