Even though summer is over, things at Bass Lake are not about to slow down. The Pines Resort will be hosting multiple events in the upcoming months that will be open to their guests, as well as local residents and visitors.
The series of autumn events will start on Friday, October 13th with a comedy show that is back on the schedule after five months of hiatus. You don't want to miss it as there are only two shows left this year and seats are limited. This time, the night will be hosted by Stephen Furey who will perform along with three great comedians. Tickets are only $10/per person and sold online. Guests are being advised of the explicit content and the two-hour show is recommended for mature audiences only (18+). Dinner and full bar will be available for purchase at the event.
The 2nd Annual Bass Lake Halloween and Fall Carnival is coming to the Pines Village Park on Saturday, October 28th, from 12:30 p.m. to 5:30 p.m. If you're looking for a safe, fun, way for the whole family to celebrate Halloween, look no further. This event will feature a variety of free activities, including carnival games, face painting, crafts, inflatables, and much more. Perfect for kids any age, including adults who are kids at heart!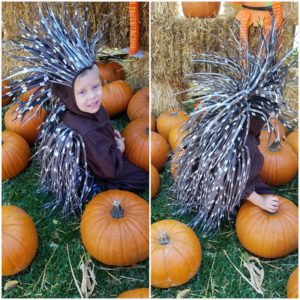 During the event, kids can go trick or treating in the Pines Village. This event is great for families looking for a safe, friendly trick or treating environment, particularly for those with younger children. If you're looking to warm up or fuel up during the event, be sure to stop by the Pines Market. There will be a number of seasonal goodies and carnival food. While there will be plenty of family-friendly activities to participate in, there will also be several adult-only events.  Tioga Sequoia will be visiting our beer garden, where adult-guests can enjoy a sampling of some of their seasonal brews and year-round favorites.
Thanks to our generous sponsors: The Pines Resort, Bass Lake Realty, Pines Village Bakery & Pizzeria, Century 21 Ditton Realty and Visit Yosemite | Madera County the admission to the 2nd Annual Bass Lake Halloween and Fall Carnival is free, but guests are asked to RSVP online.
Also going on throughout the weekend of October 27th is the Pines Village Craft Fair. One of the area's most popular events, guests can browse vendors, chat with artists and craftsmen, and shop for a variety of locally made goods, including local photography, wood crafts, handmade jewelry and clothing, ceramics, and more. Stop by the Pines Village between 10 a.m. and 5 p.m. Friday through Sunday to check it out.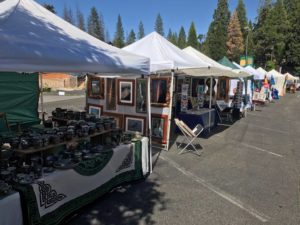 With so much going on at Bass Lake, consider booking a stay at The Pines Resort. Weekends are busy and selling out in advance. Autumn Getaway is a great way to ensure that you have plenty of time to get to everything that you want to do!
Comedy Show Tickets
Halloween flyer
Costume contest – rules
Costume contest – instructions
Event information
Pines Village Craft Fair
R.S.V.P